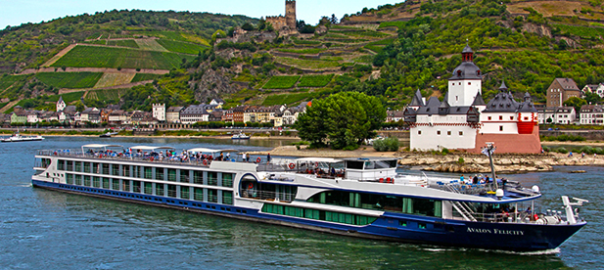 Sometimes, people just don't understand why I love to cruise so much. They don't get it! Seems simple enough to me. Pack my stuff, get on a ship, unpack my stuff and kick back and relax for a week or 2. What's not to love? If you are addicted to cruising, you probably get asked the same questions I do over and over. You got to love it!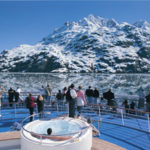 Why don't you just stay in a hotel? ~ I get asked this alot. In my mind you can't even compare a hotel stay to taking a cruise. A cruise offers so much more than a hotel room! Good food, ocean breeze, great entertainment and traveling from port to port without have to pack up and move out of my cabin.
Haven't you ever seen the movie Titanic? ~ Uh, yeah, who hasn't? And no, I am not worried about the ship sinking.
How do you afford to cruise so often? ~ One of the best things about taking a cruise is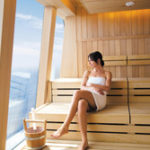 how affordable they are. At a little over $100 a night per person, a 7 night cruise is pretty inexpensive. That cost includes all meals and snacks, accommodations and onboard entertainment. If you went to a resort and ate breakfast, lunch, dinner and a few snacks you would spend well over $100 per person per day.
Don't you get bored on sea days? ~ Not at all! The more you cruise the more you look forward to the sea days. Sometimes I skip going ashore to enjoy more time on the ship.
Aren't you worried about pirates? ~ You need to read less romance novels and get out more. Those swashbucklers aren't coming after a cruise ship.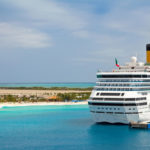 Why don't you just fly to all the places you want to see? ~ That would get real expensive pretty quickly. And take up a lot of time hanging out at airports when you could be relaxing by the pool enroute to your next port. And going through cruise ship security is way better than going through the TSA 2 -3 times a week. No thank you!
Why do you post so many cruise pictures and articles on Facebook? ~ Cruising is the best vacation I can take and I love it. Why wouldn't I want to share my experiences? Isn't that the point of Facebook? Sharing what you love?
Don't you get seasick? ~ Modern cruise ships are lots more stable than they used to be.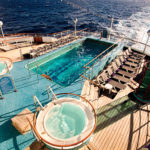 Most of the time you can't even tell you are at sea. For those that do get motion sickness, there is the patch, the bracelet and Dramamine that work wonders. And me personally, no I do not get seasick. The motion is like rocking in a giant cradle and lulls me to sleep!
How much weight did you gain on your last cruise? ~ LOL…..next question.
Aren't you worried about falling overboard? ~ It is next to impossible to fall overboard. Unless you are highly intoxicated, pushed or trying really hard, it just does not happen.
Do they let you drive the boat? ~ You are kidding, right? Only authorized personnel are allowed on the bridge – like the Captain.
Aren't you in danger of getting the Norovirus? ~ Outbreaks on cruise ships might only happen once or twice in a year. You're in more danger of catching the Norovirus at a land based resort than you are on a cruise ship. Practicing proper hand hygiene keeps you healthier on a cruise and at home. Washy washy!
Aren't you afraid of sailing into a hurricane? ~ Cruise lines continually monitor weather patterns where they are scheduled to cruise. If there is a threat of any major storm, they will reposition the itinerary and cruise away from the projected hurricane path. A small disappointment if your heart is set on a particular port of call, but it is still better than cancelling your vacation. I'm in wherever they take me!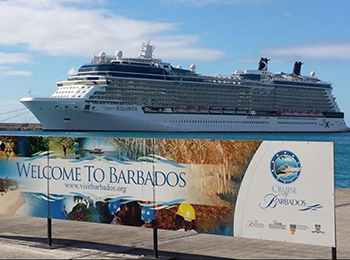 Cruising is a great value for your vacation dollars. Where there is water, there is a chance to take a cruise. Oceans or rivers, cruise ships are ready to take you on an amazing adventure. Click on the button below to go to my Virtuoso website. Booking with a Virtuoso Advisor gets you extra perks when you take a cruise. Virtuoso Voyages also give you a host on board along with these extra perks. Take a look then contact me to book!